Joe Kirkwood: Cheltenham Resident, International Golf Celebrity and an Accusation, Thurs., Oct. 19, 7 pm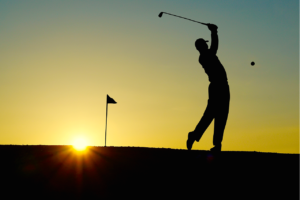 Jim Rubillo will present a small slice of local history that was uncovered in an accidental manner. In the midst of World War II, U.S. Naval intelligence was asking a lot of questions about the international involvement of the golf pro at the Huntingdon Valley Country Club with the rulers of Japan. What were the circumstances that brought this world-famous trick shot artist and 13-time PGA tournament winner under the Navy's microscope? This session will reveal the story of this celebrity golfer as well as a glimpse of his equally famous son.
Thursday, October 19
7 pm
Located in the Community Room.
Sponsored by the Friends of Huntingdon Valley Library.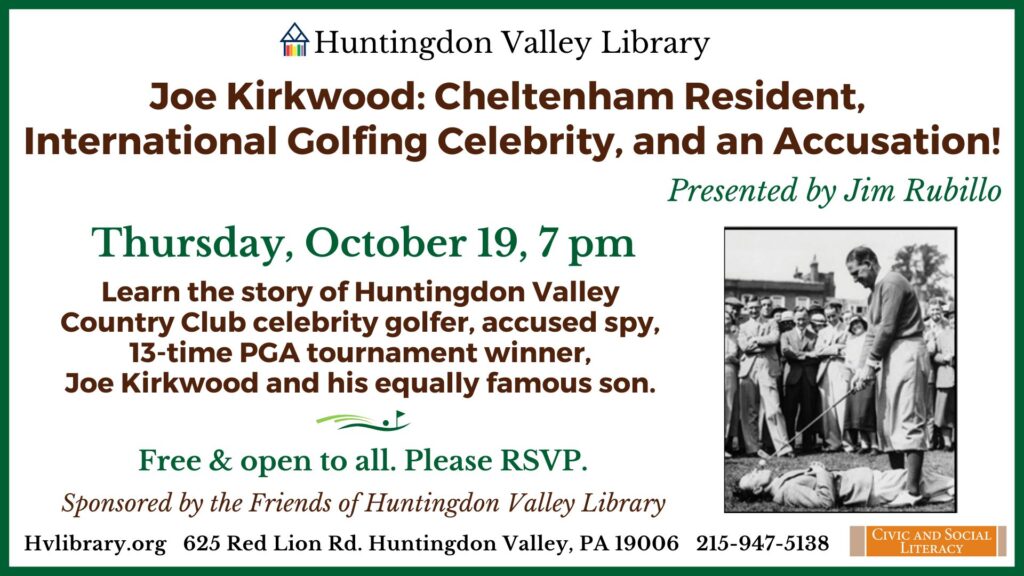 Speaker Bio:
Jim Rubillo is a retired college dean, professor, and non-profit CEO. He is a well-travelled speaker having presented over 1000 talks, at least one in every state and Canadian province. Jim has an intense interest in local history and now serves on the board of the Old York Road Historical Society.