Donate
Donation Options:
Your payment may be tax deductible. You can either pay: In Person or via Mail
Download the Donation and Gift Book form and fill out the required information under the "Donations" category. Please make checks out to the "Huntingdon Valley Library" and either hand-deliver or mail the completed form and check to:
Huntingdon Valley Library
c/o Library Director
625 Red Lion Road
Huntingdon Valley, PA 19006
Online with Zeffy
You can make your donation through Zeffy using the button below. Please provide complete contact information, so we can provide a confirmation letter.  Thank you for your generosity.
Consider making a monthly gift. It's easy with Zeffy!
The Huntingdon Valley Library is a 501(c)(3) nonprofit, tax-exempt organization. A copy of the registration and financial information may be obtained from the Pennsylvania Department of State by calling, toll-free, within Pennsylvania, 1-800-732-0999. Registration does not imply endorsement. To view our 990 form click here.
---
Every year, the Library sends out an Annual Appeal to raise additional funds for the Library. While Lower Moreland Township support pays for our lovely building and friendly and helpful staff, the Huntingdon Valley Library is so much more than bricks, books and smiles.  To help the the library grow and meet the needs of the community, gifts of all amounts are needed.  Our Endowment benefits from large gifts, our program budget benefits from small gifts, and our book budget benefits from every penny given. Contributions may be tax-deductible and help us provide interesting programs, cutting-edge technology, and innovative services and collections.
Your gift helps us grow.
Click here to view our 2022 Annual Annual Report!
Make a donation today online or contact Pam at 215-947-5138.  Learn more about the Library, our Strategic Plan, and view our Annual reports.
---
There are so many ways to honor someone or show you care. How about giving them the perfect birthday or graduation gift: a donation to the library in their name.
Holidays, celebrations, anniversaries: There are so many times to give to your library in honor of someone you know and love.
Complete this form to start the process: Honor Someone Special form
Grow Your Library
Do you have a favorite book or movie? Share it with others by donating a new copy to the Library! Your favorite book put into our collection with a special message on a book plate from you.
Some prefer donating books to the Friends of Huntingdon Valley Library Used book sale, attending a Friends fundraiser or becoming a "Gold" member of the Friends. Your donations of books to the Friends helps us to add new books, movies, audiobooks, and more to our collection.
---
Traditionally, the library bridges the gap between public support and the cost of quality library services and materials with the generous support of the Friends, state aid, fees and fines, gifts, memorials and grants.
Through the generosity of a bequest and two individual donations, the Library Board of Trustees started an Endowment Fund in 2014 and with support from the Annual Appeal that year, grew it to $13,600.
The library continues to seek support for the endowment so it can provide a source of income for the library to provide:
Seed money for innovative new programs
A consistent base of funding during economic downturns
Long-term sustainability
Make a donation today online or contact Pam at 215-947-5138.
---
Join the Program
Consider becoming an active member of our Adopt-A-Magazine Program. We would like to both maintain those subscriptions that we already have in place, but at times consider the addition of new ones for which we see a possible need or interest among our library users.
As an area business or resident, you can make an important investment in your library by agreeing to pay for a three-year magazine subscription for the library. Those who pay for a subscription will be recognized with a sticker attached to the magazine cover. A business card may also be attached to make readers aware of your company's products and services. Remember, any donation to the Huntingdon Valley Library is tax-deductible.
Pricing
Three-year subscription prices vary and may be available on the magazine's official website. You can also call the library for assistance at (215) 947-5138.
---
Purchase a Card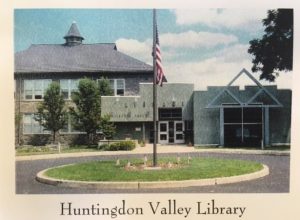 Tribute cards are a wonderful way to say you care, and proceeds benefit the Huntingdon Valley Library. Each card costs only $5.00 and is available in the library circulation desk.
Occasions and Gifts
Commemorate a special occasion or make a gift in someone's memory. Cards are available for such occasions as:
Birthday
Anniversary
Graduation
Sympathy
Thank You
Marriage
New home
New baby
Save
Save
Save
Save
Save
Save