Youth Services – Children
Events for Children and Families:
Youth Services News
Summer Learning Program 2021
This year's Summer Learning Program will run for 6 weeks from June 21-August 1. This year's theme, Tails and Tales, celebrates animals. Watch our teaser video below for an overview of this summer's program. Then, click here to learn more about how the program works. You can read more about the events for children and families below the video.
The Summer Learning Program is sponsored by the Friends of Huntingdon Valley Library, with additional support from Adventure Aquarium, Dairy Queen of Bethayres, Lee's Hoagie House of Southampton, Philadelphia Eagles, and Valley Orthodontics.
Youth Author Tour – Jarrett J. Krosoczka – Tuesday, June 29 at 6:30 pm
In this live virtual Zoom event, New York Times-bestselling author Jarrett J. Krosoczka will show students how he went from being a drawing-loving kid to a widely-published adult and how he brings his ideas from sketchbook to printed book. This event is targeted to middle grade students and will will focus on the Lunch Lady graphic novels and Star Wars: Jedi Academy series. Event is part of the Montgomery County Libraries "One Summer, One Author" Youth Author Events.
Recommended for students entering grades 3-6 in the fall.
Make sure to select Huntingdon Valley Library as your home library when registering. Ten Huntingdon Valley Library patrons will be randomly chosen to win a free copy of the first book in the Lunch Lady series!
Other Summer Events for Children and Families
Most events, unless listed otherwise, are virtual and require registration. Click on the event link for more details and to register.
Wednesday, June 23 at 7 pm
All ages
This fun interactive program celebrates children's stories and songs about animals! Crafted to be inclusive for all children, including those on the Autism Spectrum.
Thursday, July 1 from 10:30-11:30 am
All ages
Drop by the library to decorate our sidewalks with colored chalk.
Budding artists of all ages welcome.
Masks & social distancing required.
Location: Sidewalks near the back parking lot and lower building entrance
Workshop: Wednesday, July 7 at 6:30 pm
Kit Pickups: June 28-July 3
For ages 7-12
Join Anita via Zoom for step-by-step instructions on how to create your own Mixed Media Watercolor and Salt Resist Jellyfish using watercolor, crayons, and salt.
Week of July 12-18
All ages
Visit the library and search the grounds to find the footprints of several animal species. Identification sheets will be available to help families follow tracks and clues to guess which creatures have been hanging around.
Wednesday, July 14 at 6:30 pm
All ages
Test your knowledge of animal stories from books and movies against other patrons!
Meet-Up: Thursday, July 15 at 3 pm
Kit Pickups: July 10-15
For youth entering grades 3-5 in the fall
Pick up a kit of materials and then join us via Zoom to make "3 Little Pigs" houses, ask questions, and see each other's creations.
Monday, July 19 at 3 pm
For youth entering grades K-5 in the fall
Join us via Zoom to hear a pet-themed story and share about your own pets. Live pets, pictures of pets, and stuffies all welcome!
Wednesday, July 21 at 4 pm
All ages
Take a virtual tour of the Montgomery County SPCA shelter and learn more about pet adoption.
Wednesday, July 28 at 7 pm
All ages
A live presenter shares this animated story and interweaves fascinating science concepts about life sciences and animals.
Take-Home "Kid Kits"
Kid Kits include supplies and instructions for an at-home project. Registration is required. Kits will only be available for pickup during the week listed & given away if not picked up during that week.
Click on the link for a printable version of our Children's Summer Learning Program brochure.
Virtual Storytimes
Toddler and Preschool Storytime
Join our Youth Services staff for themed Storytimes featuring stories, songs, and movement activities to encourage pre-reading skills.
Weekly on Wednesdays at 10:30 am
Summer Session: June 23-July 28
Videos will be released simultaneously on our Facebook page and an unlisted YouTube channel (you must register to receive the YouTube link).
Bounce & Rhyme Babytime
Join Miss Vanessa for these lapsit Storytimes featuring songs, rhymes, movement, and books for the youngest library patrons.
Bi-Weekly on Fridays at 10:30 am
Summer Dates: June 25, July 9 & 23
Videos will be released simultaneously on our Facebook page and an unlisted YouTube channel (you must register to receive the YouTube link).
Other News
Resources for Tough Topics
Please visit our resource page for information and support in educating yourself about topics that can be difficult to discuss, such as racism, sexual orientation, gender identity, mental health, and domestic violence.
Book Recommendation Lists for Children
Picture Book Biographies in Honor of Women's History Month – March 25, 2021
Middle Grade Juvenile Fantasy Books with Black Protagonists – February 25, 2021 – In honor of Black History Month
Travel Using Juvenile Non-Fiction Books – February 5, 2021 – Use these non-fiction travel books to take a journey and build your bucket lists!
Wordless Picture Books – November 27, 2020 – In honor of National Picture Book Month
Spooky Middle Grade Books – October 23, 2020
E-Resources for Families
Although the library is open for limited browsing again, many people are still staying at home. Written toward the beginning of the COVID-19 pandemic, our webpost on Resources for Families During Library Closure includes e-Resources for kids and links to helpful articles and activities.
Photos
While we sadly have no new photos from this summer, photos from past Summer Learning Programs and other events are available on our Facebook Page, Flickr Page and Photo Page.
1,000 Books Before Kindergarten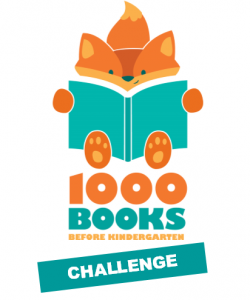 The 1,000 Books Before Kindergarten Program is a national initiative to promote early literacy skills for children from birth to age five.
Research indicates that the more children hear books read to them, the better prepared they are to learn to read in Kindergarten. When you participate, your child will be able to track their reading progress and receive prizes and encouragement.
Read our post about participating in this Challenge from home.
eResources for Kids
With your library card, explore these online research resources for kids and young teens.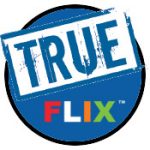 Scholastic BookFlix is an online literacy resource for grades pre-K-3 that pairs classic video storybooks with related nonfiction eBooks to help build a love of reading and learning. With TrueFlix, learn about people, places, nature, history, and science from videos and eBooks. Weston Woods and Scholastic.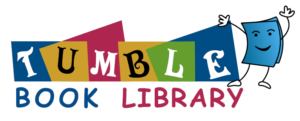 An online collection of animated, talking picture books.
TumbleBookLibrary is a curated database of children's e-books, available by subscription to Elementary Schools and Public Libraries around the world.
Save
Save
Save
Save
Save
Save
Save