Youth Services – Children
Winter Programs for Children & Families
Check out our winter events below. You can view more event information and register on our online calendar. More events and details will be added soon! Registration links for events will be added when registration is available.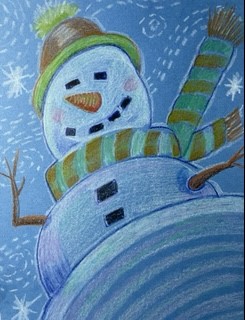 Art with Anita for Children
Register for your art kit and join us via Zoom for step-by-step instructions on how to create your work of art!
Please only register for kits for children who are the appropriate grade/age for the class. Registration is required.
Windy Day Snowman Drawing
Kit Pickups: Feb. 7-13
Virtual Workshop: Wednesday, Feb. 16 at 6:30 pm
For grades K-5
Sponsored by the Friends of Huntingdon Valley Library.
Family Trivia Night
Test your knowledge against other patrons in our live virtual trivia night! Questions will be streamed live via Zoom, and you will answer the questions via Kahoot, so two devices are recommended. Registration is required. Fun for patrons of all ages.
Theme: Winter Sports
Wednesday, January 26, 6:30 pm
In-Person Book Clubs
Registration & masks required. Books are available at Huntingdon Valley Library's Circulation Desk.
Book Worm Book Club (for early chapter book readers)
Recommended for grades 1-3, depending on reading ability
January 12 @ 4:30 pm
Book: Dinosaurs Before Dawn (book #1 in the Magic Tree House series) by Mary Pope Osborne
UPDATE 1/11/22 – Event will be held virtually via Zoom.
February 9 @ 4:30 pm
Book: TBA (Will be chosen at January 12 event)
League of Book Lovers (for Juvenile chapter book readers)
Recommended for grades 3-5, depending on reading ability
Chess
All chess events are open to students in grades 1-5. Registration and masks are required.
Beginner Chess Class
2-week class, must be able to attend both sessions (registering for either class will sign you up for both)
Mondays, January 24 & 31, 4:30-5 pm
NOTE: This class is for students who are new to the game and want to learn the basics of how to play. Space is limited to 8 students, so please do not sign up if you already know how to play.
Intermediate Chess Class
4-week class, must be able to attend all of the sessions (one registration will sign you up for all 4 classes)
Mondays from 4:30-5 pm
February 7, 14, 28, and March 7
NOTE: You must already know the basics of how to play chess to attend this class, as it will build on that knowledge and provide you with more tips/tricks to improve your game. Students who attended the 2-session beginner class can continue learning with this class.
Chess Club
Immediately following each of the classes this winter, stick around or join us at the club for game play.
Individual registration is required for each session of the club (click on a date below to register).
Mondays from 5-6 pm
January 24, 31; February 7, 14, 28; and March 7
NOTE: You must already know how to play chess in order to attend; this will not be a class. Students attending the beginner class in January may stay and play each other.
Storytimes
Join us for Storytime upstairs in the Community Room. Each week, there will be a new theme with stories, songs, and movement activities to encourage pre-reading skills.
Winter Session
Weekly
10:30 am
January 18, 25, 31; February 8, 15, 22; March 1
(Please note: Most Winter Storytimes are on Tuesday mornings, except for January 31, which is a Monday.)
Recommended for preschoolers and toddlers. Masks are required for all patrons ages 2 and up; social distancing is also required. You may want to bring a blanket to sit on.
Space is limited. Reservations are requested and highly encouraged.* Only one reservation per family/group is needed.
Make a reservation on our online calendar.
*A few additional spots may be available on a first-come, first-served basis the day of the event.
Other News
Resources for Tough Topics
Please visit our resource page for information and support in educating yourself about topics that can be difficult to discuss, such as racism, sexual orientation, gender identity, mental health, and domestic violence.
Book Recommendation Lists for Children
Picture Book Biographies in Honor of Women's History Month – March 25, 2021
Middle Grade Juvenile Fantasy Books with Black Protagonists – February 25, 2021 – In honor of Black History Month
Travel Using Juvenile Non-Fiction Books – February 5, 2021 – Use these non-fiction travel books to take a journey and build your bucket lists!
Wordless Picture Books – November 27, 2020 – In honor of National Picture Book Month
Spooky Middle Grade Books – October 23, 2020
E-Resources for Families
Although the library is open for limited browsing again, many people are still staying at home. Written toward the beginning of the COVID-19 pandemic, our webpost on Resources for Families During Library Closure includes e-Resources for kids and links to helpful articles and activities.
Photos
While we sadly have no new photos from this summer, photos from past Summer Learning Programs and other events are available on our Facebook Page, Flickr Page and Photo Page.
1,000 Books Before Kindergarten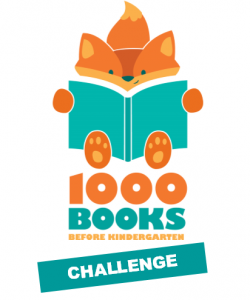 The 1,000 Books Before Kindergarten Program is a national initiative to promote early literacy skills for children from birth to age five.
Research indicates that the more children hear books read to them, the better prepared they are to learn to read in Kindergarten. When you participate, your child will be able to track their reading progress and receive prizes and encouragement.
Read our post about participating in this Challenge from home.
eResources for Kids
With your library card, explore these online research resources for kids and young teens.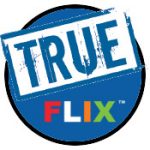 Scholastic BookFlix is an online literacy resource for grades pre-K-3 that pairs classic video storybooks with related nonfiction eBooks to help build a love of reading and learning. With TrueFlix, learn about people, places, nature, history, and science from videos and eBooks. Weston Woods and Scholastic.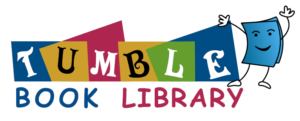 An online collection of animated, talking picture books.
TumbleBookLibrary is a curated database of children's e-books, available by subscription to Elementary Schools and Public Libraries around the world.
Save
Save
Save
Save
Save
Save
Save