The Incredible History of The English Monarchy, Thur., April. 6, 1 pm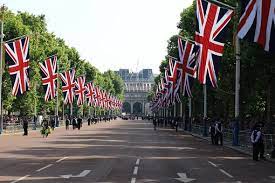 After the Friends meeting, Herb Kaufman will present a lecture on the English monarchy.
Herb Kaufman has been a teacher, lecturer and living historian for more than 20 years. He is a founding member of the faculty of the Civil War Institute and History Institute at Manor College and an Adjunct Instructor of history at Camden County College.
Herb Kaufman will present the history of the English Monarchy. It is a story full of deception, murder, deceit, and war. This is the story of the kings and queens of England from Alfred the Great to his 33rd Great-Grandson King Charles III. Some reigned in splendor, several were murdered, a few were executed, others shaped the culture of the world, and many served in obscurity. From the intriguing chronicles of the reign of King George III and Queen Charlotte (as depicted in the series Bridgerton), the wives of Henry VIII, the tragic story of Lady Jane Grey, Bloody Mary, Queen Victoria, the "cousin's war" of World War I, the tragic story of Prince Charles and Lady Diana, and the 70 year reign of Elizabeth II, the English monarchy has made an indelible mark of history. Come to learn in depth about England's past and present rulers.
Free and open to all. This event will be held in the Community Room.