Tuckers' Tales Puppet Theatre: Peter Rabbit Tales, Sat., May 13, 2 pm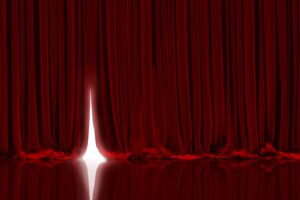 The favorite of children the world over, Beatrix Potter's Peter Rabbit stories have been loved for generations. Tuckers' Tales Puppet Theatre brings them to life in irresistible style with clever scenery and turn-of-the-century costumes for an unforgettable theater experience. Included stories are: The Tale of Peter Rabbit, The Tale of Benjamin Bunny, and The Tale of Mrs. Tittlemouse.
Saturday, May 13
2 pm
Recommended for families with children ages 4 and up. (All children under the age of 10 must be accompanied by an adult.)
Space is limited. Please RSVP.
Sponsored by the Friends of Huntingdon Valley Library