An original adaptation of Pride and Prejudice Play Reading Fundraiser, Thurs., Feb. 16, 7 pm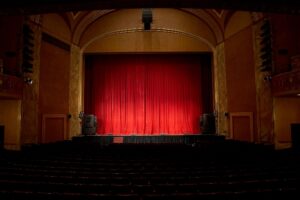 Actors perform a live reading of an adaptation of Pride and Prejudice written by Annalise Settefrati.
The original is " a comedy of manners, romance, and neighborhood drama" wait until you hear this original version.
The play is a "Pay What You Can" fundraiser to benefit the Huntingdon Valley Library.
Please RSVP for reminder.
Located in the Community Room.
Refreshments will be available for purchase.