Game Knights For Teens: One Night Ultimate Werewolf, Thurs., Feb. 9, 7 pm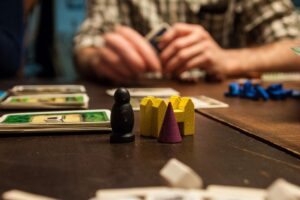 Everyone, Wake Up!
Thursday, February 9 at 7 pm
Come play the fast paced, mini role playing game, One Night Ultimate Werewolf. In this game players are assigned roles with unique abilities and then the group works to discover the werewolves among them. Rounds are quick, so in this Game Knights session participants will get to play several roles throughout the evening, including those in the One Night Ultimate expansion packs (vampires, assassins, and aliens!). New and experienced players welcome!
For students in grades 6-12.
Registration is required. Space is limited.
Click here to register.