Book Worm Book Club, Wed., Sept. 20, 4:45 pm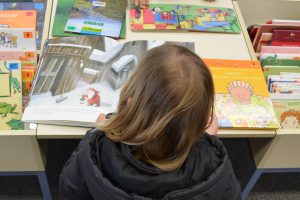 Join us for our book club for early chapter book readers! We will discuss Zara's Rules for Record-Breaking Fun, the first book in the series, by Hena Khan.
Wednesday, September 20
4:45-5:45 pm
Ten-year-old (nearly eleven) Zara's nickname is "Queen of the Neighborhood" because she organizes the other children (even the older ones), sets the rules, and generally makes sure everyone has fun; but now another ten-year-old, Naomi, has moved in across the street and she has her own ideas about fun games, and suddenly the other kids (even Zara's younger brother Zayd) are listening to Naomi–if she is going to retain her influence Zara needs to come up with something quick, and an old copy of the Guinness Book of World Records gives her an idea.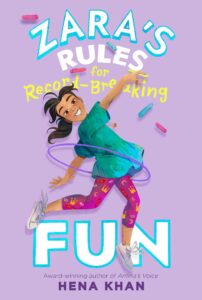 Check out a copy of the book at our Circulation Desk any time before the event.
The group will also enjoy a book-related craft or activity.
This book club recommended for students in grades 1-3.*
Registration is required. Click here to register.
*Readers in grade 3 should choose either this book club (early chapter books) or the League of Book Lovers (longer chapter books) based on current reading ability.
Sponsored by the Friends of Huntingdon Valley Library.