The OverDrive App is Being Replaced with Libby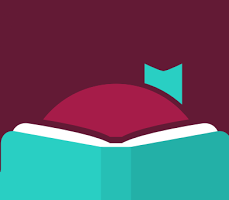 Attention, OverDrive app users! On May 1, the OverDrive app will be discontinued. We encourage you to make the switch to Libby today. Libby is OverDrive's newer app for browsing and enjoying digital content from our library. Get started by downloading the app today! If you need any assistance, stop by the circulation desk or give us a call at 215-947-5138.
All your loans, holds, and wish list items will be waiting for you in Libby when you add your library card. To learn more about the Overdrive app retirement, click here.
Libby comes with new features we know you'll love, like:
Easier onboarding for new users
Tags to categorize books however you would like – you can even sync your OverDrive wish list into a tag!
A unified bookshelf for all loans and holds
Customizable notifications for ready holds, new magazine issues, and much more.
Support for multiple library cards
Direct user support from OverDrive
Compatibility with Apple CarPlay, Android Auto, Sonos speaker integration.
Getting Started with Libby
Getting Started with Libby using a Fire Tablet
Getting Started with Libby using a Kindle