Creative Construction: Tumble Tree Timbers, Fri., Dec. 2, 10:30 am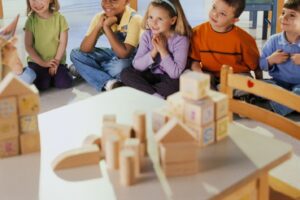 Drop in for free STEM play in our Children's Area with Tumble Tree Timbers and a set of universal people, vehicles, and animals where preschoolers have the freedom to build and play as they wish.
Friday, December 2
10:30 am
Toys are recommended for children ages 3 and up. All children must be attended by a caregiver.