Middle School Book Club, Fri., Sept. 22, 3:30 pm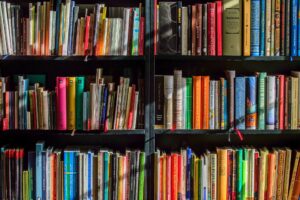 School is back in session, and so is Middle School Book Club!
Join in for our first meeting of the academic year, when everyone gets to bring a book to recommend to the group. Did you read anything good over the summer? Do you have a favorite book you'd love to talk about? Bring your suggestions and get some recommendations from fellow readers. During Book Club we will also choose what we'll read for our October meeting, do some book-related activities, and of course, have after school snacks!
Friday, September 22
3:30 pm
Middle School Book Club is for students in grades 6-8.
Please register.