September 2023 Calendar of Events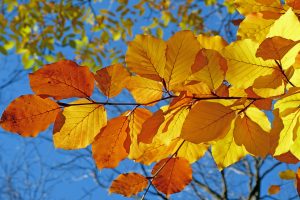 September means school starts, the trees start showing their fall colors, and the library welcomes back Sunday hours. We had SO MUCH fun this summer with Summer Learning and we hope to keep the fun going in September with tons of events, programs, and clubs for all ages! Visit the online event calendar to register, where needed. PDF of the Calendar Now Available.
Like us on Facebook and Follow us on Instagram stay up to date with Library news and events.
September is Library Card Sign-Up Month! Get Yours Today…
Your library card is the key to a universe of books, digital resources, library of things and so much more. If you live within the boundaries of Lower Moreland Township or are a business owner paying property taxes within the Township, you can get your Huntingdon Valley Library card by:
Completing our online application form. Please allow us five (5) days after submission to receive your card via US Mail, which will act as proof of address.
Completing the hard-copy form. Then return it, with photo identification and proof of address, to the library to be issued a card.
Coloring Pages: Ember and Wade on Scooter, Wade with Element City Library, Ember: Fire Up Your Imagination
Books and Beer Fundraiser!
Join us at the Moss Mill Brewing Company for a Fun Fundraiser! There is a $5 suggested donation for entry. Donate Now!
Come and enjoy some delicious food and beer while supporting the library! Moss Mill has great brews, non-alcoholic drinks and delicious food. This event is child-friendly. There will be a DJ, crafts, and raffle baskets. There will be an indoor and outdoor space and plenty of parking. Join us for a fun event, meet your neighbors and support the library!
Library Board of Trustees Meeting
Thursday, September 14 at 7:30 pm
Open to all
The meeting is held in the Community Room and via Zoom. RSVP for the link.
Children's Programs:
Back to School Storytime on Saturday, September 10:30 am. Recommended for preschoolers and kindergarteners with a caregiver.
Chess Club on Wednesday, September 13 at 4:45 pm. Must know how to play chess. Please register.
Preschool Storytimes on Monday mornings at 10:30 am
Toddler Storytimes on Tuesday mornings at 10:30 am
Book Worm Book Club: Zara's Rules for Record-Breaking Fun on Wednesday, September 20 at 4:45 pm. Click here for more info and to register.
Movie Night Under the Stars: The Super Mario Bros. Movie on Saturday, September 23 at 7 pm.
League of Book Lovers: How to Win a Slime War on Wednesday, September 27 at 6:30 pm. Click here for more info and to register.
Teen Programs:
Adult Programs:
Tai Chi on Thursday mornings at 11:15 am. Each class is $7 per participant.
Sit and Knit Club on Monday, September 11 and 25 at 1:30 pm. Please bring your own supplies.
Evening Book Club: Banned Books on Monday, September 11 at 7 pm. Books are available for checkout at the circulation desk.
Adult Social Group: Game Night on Wednesday, September 13 at 6:30 pm. Click here for more info and to RSVP.
HV Library Writing Group on Monday, September 25 at 7 pm. Click here for more info and to RSVP.
Adult Social Group: Protect Yourself from Identity Theft on Tuesday, September 26 at 7 pm. Click here for more info and to RSVP.
Montgomery County Voter Information Seminar on Thursday, September 28 at 7 pm. Click here for more info and to RSVP.
Friends Events:
Friends Meeting on September 7 at 12:30 pm

Program at 1 pm: Founding Mothers: The Women of the American Revolution presented by Herb Kaufman.

Friends Book Club: Honor by Thrifty Umrigar on September 21 at 12:30 pm.
Friends Book Sale on September 30 from 10 am to 2 pm.
Friday Movies at 11 am:
September 1 – About My Father (2023)
September 8 – Love Again (2023)
September 15 – Avatar: The Way of Water (2022)
September 22 – Father of the Bride (2022)
September 29 – The Son (2022)
Movies are free and open to the public. Held in the Community Room. Movies are sponsored by the Friends of Huntingdon Valley Library who generously pay for our movie licenses.