Celebrate National Library Week – April 23-29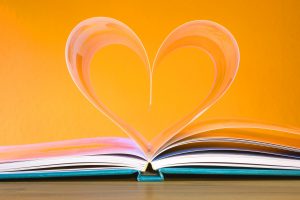 National Library Week is an annual celebration highlighting the valuable role libraries, librarians, and library workers play in transforming lives and strengthening our communities.
The Huntingdon Valley Library is full of stories in a variety of formats from picture books to large print, audiobooks to eBooks, and more. But there's so much more to our story. Library of Things lend items like museum passes, games, hotspots and much more coming soon. Friends of the Library provides us quality services and programming to our patrons. Library programming brings communities together for entertainment, education, and connection through book clubs, storytimes, movie matinees, and lectures. Library infrastructure advances communities, providing internet and technology access, literacy skills, and support for businesses, job seekers, and entrepreneurs.
If you love our library, help us make some noise during National Library Week. There's never been a more important moment to show your support.
During this week, please consider making a donation to our library.
---
Celebration Days During National Library Week
Monday, April 24: Right to Read Day is a National Day of Action in support of the right to read. The State of America's Libraries Report is released, including Top Ten Frequently Challenged Books of 2022.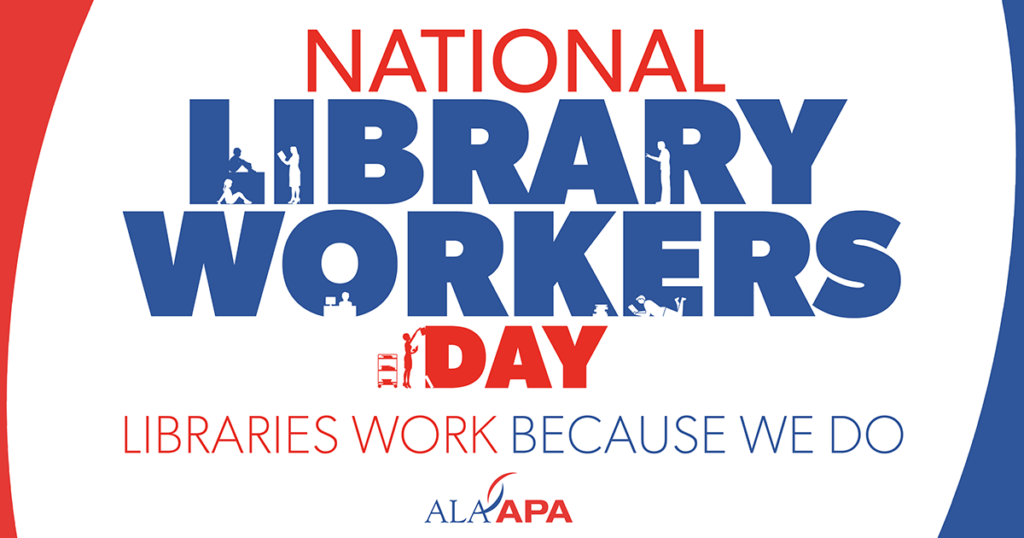 Tuesday, April 25: National Library Workers Day, a day for everyone to recognize the valuable contributions made by library workers and volunteers. Thank you to all of our staff, library volunteers, Teen Advisory Board (TAB) volunteers, our Board of Trustees, the Friends of the Library and our Director of Library Services, Pam Dull. We could not do it without you!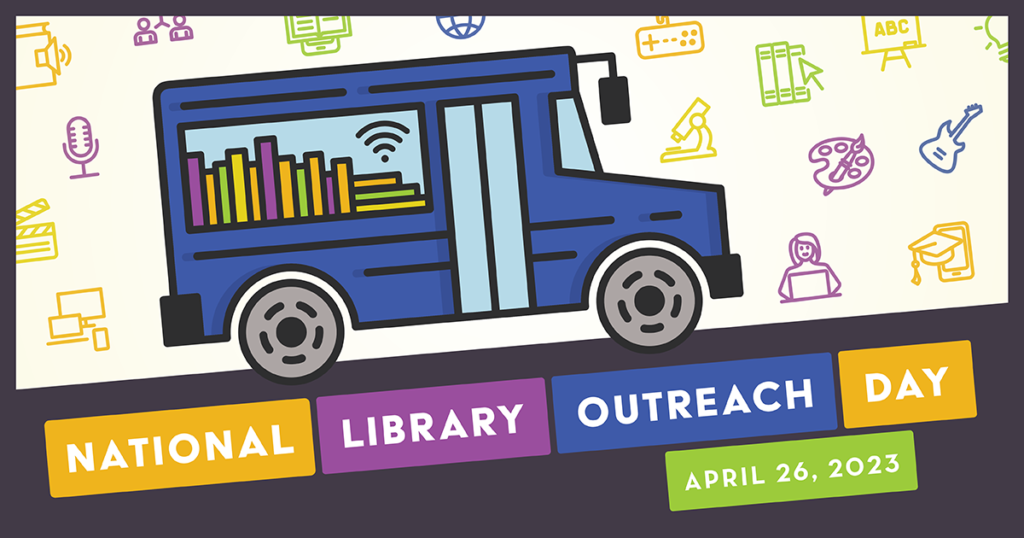 Wednesday, April 26: National Library Outreach Day, a day that celebrates library outreach and the dedicated library professionals who are meeting their patrons where they are. Whether it's a bookmobile stop at the local elementary school, services provided to community homes, or library pop-ups at community gatherings, these services are essential to the community.
Thursday, April 27: Take Action for Libraries Day, a day to rally advocates to urge members of Congress to protect the freedom to read.