Family Trivia: Picture Books – Nov. 14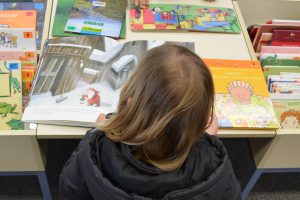 Celebrate National Picture Book Month with an interactive family trivia contest!
Saturday, November 14
2-2:45 pm
Test your picture book knowledge against other patrons during this live event. Compete as a family or play on your own. Trivia will feature questions about both contemporary and classic picture books, so playing with a team of all ages has its advantages.  Questions will be easier than other trivia events. Families with younger children are encouraged to participate.
Registration is required. Sign Up Today! 
You will need two different devices (or separate screens/browser windows) to participate. Trivia will be streamed live via Zoom, and you will answer the questions via Kahoot (can be done on your smartphone or other device). No account is necessary for either Zoom or Kahoot.
Registration will close 1 hour before the start of the event, and the Zoom link will be sent out at that time. You must register in order to receive the links and Zoom password. When registering, please use the email address for which you'd like the Zoom & Kahoot login information sent to on the day of the event. We hope to see you there!