Donor Recognition
We want to thank and recognize our amazing donors.
The Lower Moreland Township provides tremendous support to the Library, allowing us to have an excellent staff and extended hours of service.  For programs and new services, we rely on the support of individual and business donors and the Friends of Huntingdon Valley Library.
Consider making a donation today!
Platinum Supporters ($10,000+)
Friends of Huntingdon Valley Library and Joel Spiller/Brights Funds Grant
Frank J. and Cornelia D. Ollinger Fund
Lillian S. Stile Fund
Gold Supporters ($5,000+)
Barbara Koppel in memory of her father Morris Levin-who always had time to take me to the library!
2022 Supporters:
American Legion Pennypack Post 800
Natalie Biggs
Joe Canale
Elaine Christian
Dennis Coren
Pam Dull
William Entriken – Pacific Medical Training
Bruce, Stephanie and Lana Fabijonas
Mitchell Fink
Louis and Robin Frankwich
Ellen Gershman
Gloria Dei Manor Tenant Association
Garry and Judy Hyatt
Wendy Kaplan
Vijaya Karnik
Liz and Rich Kleinert
Elise Kuhar
Stephen and SoJung Ling
Maria and Michael Mentzel
Anthony and Pamela Rose
Jeff Rubin
Karen and Howard Schwartz
Jeffrey and Suzanne Thomas
Judith Trichon
Dawn E. Walsh
Women's Club of Huntingdon Valley
2021 Supporters:
Dr. Isaac and Sarabeth Abir
Dr. Robert Adams
Ardmore Rotary Foundation
Stacey Baker
Jack and Barbara Bernstein
Robert and Natalie Biggs
Maxwell and Jane Blair
Sharon and Jay Bornstein
Linda and Barry Braun
Craig and Rose Braverman
Kimberly Brown
Susan Brown
Larry and Linda Brunswick
Kim Burdumy
Joe Canale
Doreen Carey
Donna Carswell
Mary Ann Cassidy
Brona Cohen
Janice Colley
Lisa Hyatt Cooper
Eileen Chepy
Mark W. Christiansen
Dianne and Harvey Cutler
Dr. John and Terry D'Ascenzo
Karren Davis
The Deibert Family
Barbara and Robert DeMartinis
Neil Dispirito, DDS
Mr. and Mrs. Emil Dix
Barbara Doering
Jill Dorfman
Jill Duani
Sarah Duncan-Wisniewski
B. Dianne Elwell
Linda Fader
Ferrari's Sunoco
Michael Fink
Mitchell Fink
Harry Fisher
Nancy Florin
Beth Fox
Dawn Frank
Robin and Lou Frankwich
Marla and Jay Friedenberg
Girl Scout Troop 734
Britt Goldman
Regina Goldstein
Brenda Goodis
Barbara Griffin
Lindsay Griffith
Kathy Gloeckler
Mary Grubb
Albert and Marcy Gutmaker
Michael Hart
Elizabeth Hayes
Bronwen Henry
Robert Hergenrother
Lindsay Herron
Huntingdon Valley Family Chiropractic Centre – Dr. Burak
Jason Hyatt
Garry and Judy Hyatt
Paul Isakoff
George R. Jablokow
Marciann Jacoby
Mr. and Mrs. David Jerchau
Edward R Joshua III -plus  Gift subscription to Air & Space Magazine
Wendy Kaplan
Mark and Rita Kenney
Francesca Khan
Richard and Elizabeth Kleinert
Barbara and Max Koppel
Pam Kops
Judith Kramer
Joan Krison
Wendy Kwasniuk
Robert and Anamarija Lakata
Len Lebowtiz
Alfred P. Liebold Associates, FLP
Frederick D. Lipman ESQ ITF
Barbara Mazurek
Mr. and Mrs. Peter McGonigle
Cedric and Julianna McKeever
Frances McKeown
Catherine McQueen
Jerome and Joan Millan
Serg and Irina Moyseyenko
National Alliance on Mental Illness
James and Sue No
Robert O'Kane
Ekundayo Olukemi- Gift Subscription to Financial Times in memory of Joseph Ayodele Olukemi and Zainab Adentula.
Maren Oser
Andee and Jay Polakoff
Rita Quigley
Miryam Roddy
Anthony and Pamela Rose
Allan and Andrea Rosen
Dr. Michael Rosner
Jonathan Rumpf
Louise Scalen
Lisa DeMore Schmid
Tom and Eleanor Schneider
Karen and Howard Schwartz
Peter Schwartz
The Schwarz Family
Jacqueline Shahar
Mrs. John Siliquini
Dr. David and Marietta Sirken
Jillian Small
Alan and Lois Smith
Marcia and Steven Smith
Donna and Ira Spector
Debbie Stevens
Marianne Taulane
Mary Alice Tinari
Jeffrey Thomas
Russell Tobias
Judith and Martin Trichon
Joan Verdon
Bob and Eleanor Weirman
Sandra Wojciechowicz
Women's Club of Huntingdon Valley
Elaine Zanzinger
Bruce and Gloria Zucker
Jaime Zucker
2020 Supporters:
Sarabeth Abir
Dr. Robert Adams
American Legion Pennypack Post 800
The Baram Family
Elaine Barrett
Kenneth and Carolyn Berkenstock
The Bigger Family – in memory of Daniel Donahue
Chuck and Keene Blair
Garth Bongers
Christi Bonner
Sharon and Jay Bornstein
Mike and Sherrin Bradley
Linda and Barry Braun
Craig and Rosalie Braverman
Brian and Susan Brown
Kimberly Brown and Robert Hergenrother
Larry and Linda Brunswick
Mr. and Mrs. Norman J. Buchanan
Jaime Buss
Christel Bussinger
Donna Carswell
Mary Ann Cassidy
Eileen Chepy
Christine N. Ciccone
Brona Cohen
Carol and Paul Cohen
Janice Colley
Carmen Conicelli
Lisa Hyatt Cooper
Norma Corica
Dr. and Mrs. John V. D'Ascenzo
Nancy and Dave Deibert
Dr. Neil Dispirito, Valley Dental Care
Mr. and Mrs. Emil Dix
Barbara Doering
Mark and Ellen Dorval
Jill Duani
Beth Ehrlich
Electrolysis by Danielle
Linda Fader
Herb Feinstein
Ronald Fella
Ferrari's Sunoco
Michael Fink
Mitchell Fink
Harry Fisher
John and Kathleen Fitzpatrick
Richard and Ada Fleisher
Dr. Kenneth and Barbara Forman
Dawn Frank
Robin and Louis Frankwich
Marla and Jay Friedenberg
Ellen Gershman
Gloria Dei Manor Tenants Fund
Regina Goldstein
Brenda Goodis
The Green Family
Barbara Griffin
Marie and Gene Grimaldi
Mary Grubb
Garry and Judy Hyatt
Jason and Kendall Hyatt
Paul Isakoff
George Jablokow
Marciann Jacoby
Mr. and Mrs. David W. Jerchau
Edward R Joshua III – Gift subscription to Air & Space Magazine
Bud and Terry Joshua
Diana Kanoff
Donna and Stefan Keller
Rita and Mark Kenney
Francesca Khan
Liz and Rich Kleinert
Barbara Koppel
Pamela Kops
Judith Kramer
Joan Krison
Wendy Kwasniuk
Mr. and Mrs. Robert Lakata
Dr. Gerald and Rev. Emily Jane Lemole
Dr. Harry and Wendy Lessig
Loretta Lifsted
Anong Limprayura
Stephen and SoJung Ling
Regina Litman
Virginia Lock
Diana Lutz
Annu and Dejoe Mathew
William and Margaret Matysik
Barbara Mazurek
Cedric and Julianna McKeever
Frances McKeown
Catherine McQueen
Diana and Reuban Mergen
Sharon Moreland
Laurie Myers
Pauline Naisteter
James and Sue No
Marianne Nolan
Robert and Marie O'Kane
Ekundayo Olukemi sponsored the weekend edition of Financial Times in memory of Mr. J.A. Olukemi and Mrs. Zainab Adetula
Evan and Ruth Oslick
M. Paretchan
Ana Pereira
Dorothy Poli
Stephen and Marjorie Pollock
Rita Quigley
Estate of Irene M. Reiter
Edwin Riloff
Miryam Roddy and Family
Pamela and Anthony Rose
Andrea and Allan Rosen
Gail Rosenfeld
Dr. Michael Rosner
Jeff and Phyllis Rubin
The Saile Family
Louise Scalen
Beverly Schechtman
Lisa A. Schmid
Eleanor and Tom Schneider
Mamette Schuman
Deena Schwartz
Karen Schwartz
Karen and Howard Schwartz
Peter and Marilyn Schwartz
Herbert and Geraldine Secouler
Judy Sharff
Veronica Shub
John and Beatrice Siliquini
Dr. David and Marietta Sirken
Judith and Seymour Shuster
Joyce Smith
Emily and Brian Schnarr
Sushiman Dine-Out Event on February 26 – Thank you Penny!
Marianne Taulane
Jeffrey and Suzanne Thomas
Russell L. Tobias
Joan Verdon
Anne Visco
Bob and Eleanor Weirman
Randal and Michelle Whiteman
Joseph and Sandra Wojciechowicz
Catharine and Yoseph Zahal
Elaine Zanzinger
Judy and David Zeft
Amy Zucker
Gloria and Bruce Zucker
2019 Supporters:
Friends Reception and Thank You Party Sponsors
GIANT of Huntingdon Valley
Weis Market
of Huntingdon Valley
Whole Foods of Jenkintown
Pam Dull, Sharon Moreland-Sender, and the Library Board of Trustees
Individual and Family Donors
Sarabeth Abir
Robert C.Adams
Stacey Baker
Elaine Barrett
Doris V. Beechwood
Carolyn Berkenstock
Robert and Natalie Biggs
Frederick Bloom
Sharon and Jay Bornstein Family Fund
Linda and Barry Braun
Anita Breier
Laurence Brunswick
Mr. and Mrs. N. Buchanan
Dr. M. Burak, Huntingdon Valley Family Chiropractic Centre
Eileen Burdo
Stephen and Susan Bush
Christel Bussinger
Tom and Doreen Carey
Donna Carswell
Eileen Chepy
Jerry Choder
Elaine Christian
Mark W. Christiansen
Brona Cohen
Janice Colley
Katherine Cone
Carmen Conicelli, Jr.
Lisa Hyatt Cooper
Norma Corica
Dr. John and Theresa D'Ascenzo
Gina DiCarlo
Mr. and Mrs. Emil Dix
Nancy and Dave Deibert
Barbara Doering
Mark and Ellen Dorval
Jeffrey Dowds
Jill Duani
Beth Ehrlich
B.D. Elwell
Susan Fansmith
Marcia Feinstein
Ron Fella
Ferrari's Sunoco
Mitch Fink
Mr. and Mrs. Marvin Finkelstein
John Fitzpatrick
Ada and Rich Fleisher
Beth Fox
Dawn Frank
Lou and Robin Frankwich
Marla and Jay Friedenberg
Teresa and Rafael Garcia
Ann Gardiner
GIANT – Local Business
Tim and Gina Gentry
Ellen Gershman
Arlene Goldberg
Britt Goldman
Regina Goldstein
Brenda Goodis
Deena Greenspon
Barbara A. Griffin
Mary Grubb
Mr. and Mrs. Albert Gutmaker
Hank Hallowell
Christina Harder
Elizabeth Hayes
Brian Henes
Robert Hergenrother and Kimberly Brown
Judith Hersh
Margaret Hoffmann
Karen Holt
Siri Hurst
Jason Hyatt
Matt Jaffe
Bud and Terry Joshua
Megan Keaton
Mr. and Mrs. Stefan Keller
Rita and Mark Kenney
Jeffrey A. Klanderman
Liz and Rich Kleinert
Pam Kops
Janet Krettek
Mr. and Mrs. Robert Lakata
Brandon Lang
Carol and Len Lebowitz
Miriam Lefkowitz
Loretta Lifsted
Anong Limprayura
Diane Lutz
William Matysik
Barbara Mazurek
James Mcasey
Cedric and Julianna McKeever
Marcella Melot
Joan and Jerry Millan
Sharon Moreland-Sender
Stephen Morley
Laurie Myers
Paulina Naisteter
James No
Marianne Nolan
Marie and Robert O'Kane
Ekundayo Olukemi, in memory of Mr. J.A. Olukemi and Mrs. Zainab Adetula
Glady Pfaff
Rita Quigley
Elaine and Ed Riloff
Anthony and Pamela Rose
Joe and Margaret Rosowski
Andrea Rosen
Michael J. Rosner
Kristie Samarco
Steven Savran
Louise E. Scalen
Eleanor and Tom Schneider
Deena Schwartz
Gerald Schwartz
Karen and Howard Schwartz
Peter Schwartz
Secouler Family
Judy Sharff
Lisa DeMore Schmid
John Siliquini
Daniela Smith
Joyce O'Keefe Smith
Lois and Alan Smith
Marcia and Steven Smith
Jeffrey and Suzanne Thomas
Amy Titus
Colette Tomeo
Judy and Marty Trichon
Anne T. Visco
Bob and Eleanor Weirman
Randy Whiteman
Sandra Wojciechowicz
Kate and Yosi Zahal
Elaine Zanzinger
Judy and David Zeft
Michael and Renee Zeitzer
Zickel Family
2018 Annual Appeal Supporters: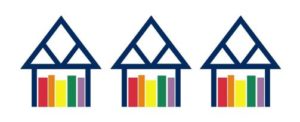 David and Gwenn Silver
Karen and Howard Schwartz
Arthur J. Mattia
Barbara Gates and Rob DeMartinis
Mark and Rita Kenney
Women's Club of Huntingdon Valley
The Lemole Family Charitable Trust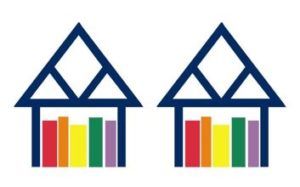 Jack and Barbara Bernstein
Linda and Barry Braun
Norman and Donna Buchanan
Eric and Donna Carswell
Brona Cohen
Lois and Marvin Finkelstein
Dawn L. Frank
Barbara A. Griffin
Marie and Gene Grimaldi
Margaret Hoffmann
Matt Jaffe
Mitchell and Judith Kramer
Mr. and Mrs. Robert Lakata
Stephen and SoJung Ling
William Matysik
The Mens and Boys Store – Local Business!
Michael and Maria Mentzel
Sharon Moreland-Sender
James No
Stephen and Marjorie Pollock
Miryam Roddy and Family
Jonathan Rumpf
Gerald Schwartz
Marcia and Steven Smith
David Twersky
Diane Worthington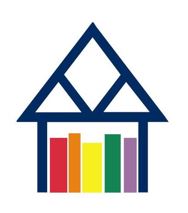 Dr. Isaac and Mrs. Sarabeth Abir
Robert and Sally Adams
Stacey Baker
Dorothy Bash
Doris Beechwood
Robert and Natalie Biggs
Max and Jane Blair
Anita Breier
Susan Brown
Larry and Linda Brunswick
Kim Burdumy
Christel Bussinger
Sonia and Martin Cane
Charshini Chakkaravarthi
J. Choder
Charles and Elaine Christian
Mark Christiansen
Fred and Verna Clohecy
Joyce Codispoti and Joe Codispoti
Carol D. Cohen
Roger and Janice Colley
Carmen Conicelli, Jr.
Lisa Hyatt Cooper
Dr. and Mrs. John V. D'Ascenzo
Nancy and Dave Deibert
Valley Dental Care, Dr. DiSpirito, DDS – Local Business
Emil and Clementine Dix
Jill Duani
Ann Marie Ehrenfeld
Beth Ehrlich
Nancy Entriken
EZ Storage – Local Business!
Eileen Finkelman
John Fitzpatrick
Lisa Fleming
Barbara and Ken Forman
Louis Frankwich
Ann Gardiner
Tim and Gina Gentry
Ellen Gershman
Kathy Gloeckler
Arlene Goldberg
Brenda Goodis
Mary Grubb
Hank Hallowell
Elizabeth Hayes
Brian Henes
Robert Hergenrother
Carla Hoke
Brian Howland
Siri Hurst
Garry Hyatt
Paul Isakoff
Marcia Jacoby
Seymour Kalikow
Francesca Khan
Jerry Kozak
Janet Krettek
Miriam Lefkowitz
Ann Limprayura
Frederick D. Lipman
Regina Litman
Virginia T. Lock
Charles Maynes
Barbara Mazurek
Janice and Timothy McCusker
Cedric and Julianna McKeever
Diana Mergen
Millan Family
Paulina Naisteter
Marianne Nolan
James O'Brien
Ruth and Evan Oslick
Mr. and Mrs. Michael Paretchan
Ana Pereira
Rosalee Pliner
Dorothy Poli
Rasalie Priday
Elaine and Edwin Riloff
Alla Roiz
Andrea Rosen
Michael J. Rosner
Louise Scalen
Veronica Shub
Debbie Siciliano
Zelda Silberstein
Bea Siliquini
Arlene Snyder
Meryl and Michael Soifer
Sugar Lane Graphics – Local Business!
Nancy & Ray Swerdlow and Family
Jo Synnestvedt
Marianne Taulane
Russell Tobias
Randy Whiteman
Amin Zacharia
Kate and Yosi Zahal
Judy and David Zeft
Joseph and Cynthia Zickel
2018 Gifts:
Norma Corica
Kim Junge Fund
Ekundayo Olukemi, memorial gift
Wayne Laudenslager
Nancy Sagel Florin
Gloria Dei Manor Tenants Fund
Tom and Doreen Carey
Katherine Cone
Barbara Doering
Mitchell Fink
Regina Goldstein
Brenda Goodis
Deena Greenspon
Stephen Haladay
Marguerite Hasson
Edward R. and Teresa Joshua, III
Lynne Kaplan-Fink
Marcella Melot
Steven Savran
Shari and David Seltzer, memorial gift
Joel Stoloff
Anne T. Visco
Women's Club of Huntingdon Valley, memorial gifts
Laurie and Jim Wunderle, memorial gift
2017 Supporters:
Book-It Library Fun Run Sponsors:
Karl Safran and No Bull Training
Be Well Café and Bakery
Core Financial Outsourcing
Longley Insurance
Lower Moreland Business Association
Sharon Moreland-Sender
Gold:
Friends of Huntingdon Valley Library
Daniel and Victoria Heller
Dr. Gerald and Rev. Emily Jane Lemole
Frank J. and Cornelia D. Ollinger Fund
Karen and Howard L. Schwartz
Abraham & Norma Shanzer Charitable Trust
Lillian S. Stile Fund
Bob and Eleanor Weirman
Women's Club of Huntingdon Valley
Silver:
Norma R. Corica
Jeffrey Dowds
Mitchell Fink
Ann Gardiner
Kim Junge Fund
Mark and Rita Kenney
Charna Lang
Alfred P. Liebold Associates
Ekundayo Olukemi gift in memory of J.A. Olukemi and Zainab Adetula
Miryam Roddy
Savran Benson, LLP
Eleanor and Tom Schneider
Colette Tomeo
Judy and Marty Trichon
Businesses:
Bertucci's Restaurant (Summer Reading)
Dairy Queen of Bethayers (Summer Reading)
Ferrari's Sunoco
Gloria Dei Manor Tenants Fund
Home Depot (Teen Summer Reading)
Huntingdon Valley Family Chiropractic Centre
Lee's Hoagie House (Summer Reading)
Plush Pups Boutique
Savran Benson, LLP
Sushiman Restaurant (Summer Reading)
Valley Dental Care