Online Resources
Resources
Readers' Advisory – Looking for recommendations for your next book – a sequel volume – something you missed – or- somebody's good word about your next choice

? Check out our top pick websites to choose your next book.

Tough Topics – Please visit our resource page for information and support in educating yourself about topics that can be difficult to discuss, such as racism, sexual orientation, gender identity, mental health, and domestic violence.
---
At the Library? Get direct access to PowerLibrary and PowerKids
At home? Explore!
Access our e-library resources with your Huntingdon Valley Library card number and password. Apply for a card online. If you're not sure that you have a card, contact us. If you need to get your password to use your existing card, you can call us to reset it or use the "Forgot your password?" feature under My Account.
Philadelphia and Bucks County also have many online resources available for their cardholders.
---
Reading & Streaming
Lower Moreland residents with a valid library card can download the free Hoopla Digital mobile app on their Android or IOS device or visit hoopladigital.com to begin enjoying thousands of titles –  Click on the hoopla icon to create an account and log in with your library card number.
Borrow up to 6 titles/month on each Huntingdon Valley Library card.
Sponsored by Friends of Huntingdon Valley Library

---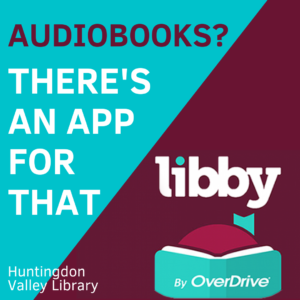 OverDrive / Libby App for OverDrive eBooks!
The easiest way to access eBooks, eAudiobooks, and eMagazines from the Montgomery County Library District Digital Collection!

Apps and Help for this and other digital book collections provided through the Montgomery County-Norristown Public Library, our District Center.


---
Newspaper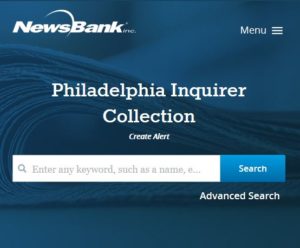 Through Newsbank, you can now access the Philadelphia Inquirer as text from 1981 to present or in image format from 2018 to the current issue. You can search by keyword, name, or subject or browse by date. Obituaries are included.  Click on the Newsbank icon to log in using your library card number.

---
Research & Online Learning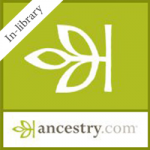 Census and other historical records for your genealogical research.
You may access this at the library from our public computers.

---
Chat now with a real librarian for help on any topic.
We're open 24/7!
.
.
---

Consumer Reports
Research & Buy With Confidence
Save time and money shopping for products like appliances, electronics, mattresses and grills. Access this database from any library computer or at home using your Huntingdon Valley Library Card.


.
---
Data Axle Reference Solutions database contains detailed information on more than 14 million United States and Canadian businesses, 131 million United States and Canadian households, and 683,000 United States health care providers.  Great for finding lost relatives, sales leads and prospective employers.
Tip: To find most people, including those without land-lines, use the "U.S. Consumers / Lifestyles" database.
Tip: If unable to access Reference Solutions remotely using Google Chrome™, please try using a different internet browser. The most recent version of Chrome has been known to cause access issues."
---
LearningExpress Library features nearly 1,000 online tutorials, practice tests, and eBooks to help patrons of all ages. It offers job search and workplace skills improvement, skill building in reading, writing, math, and basic science, career certification, college and grad school entrance test prep, GED® test prep, and more.  Now available through a grant from the Bucks and Montgomery County Workforce Development Boards. 
---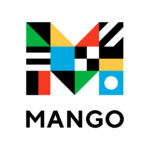 Learn a new Language with Mango, available in two versions:
Mango Complete, a 100 lesson course provides an understanding of a language and culture.
Mango Basic, which teaches everyday greetings, gratitudes, goodbyes and helpful phrases.  Sponsored by Montgomery County District Library Center.

---
.
JobGateway is the state's premier job-matching tool developed to transform how job-seekers find jobs and how employers find talent.

---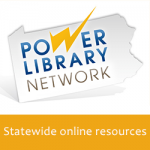 A collection of research databases for all ages, sponsored by the Pennsylvania State Library.  Alphabetical List or Subject List 
A Sample of the MANY New Gale Resources:
Gale Business Collection | Gardening, Landscape and Horticulture Collection | Popular Magazines
This project is made possible in part by Library Services and Technology Act (LSTA) funds from the U.S. Institute of Museum and Library Services and through Library Access Funds administered by the Office of Commonwealth Libraries, Department of Education, Commonwealth of Pennsylvania, Tom Wolf, Governor.
---
For Children
POWER Kids – A collection of online books and research databases for children sponsored by the Pennsylvania State Library.
.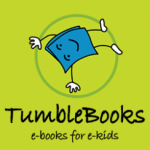 TumbleBook Library | Biblioteca TumbleBook
TumbleBookLibrary is an online collection of animated, talking picture books which teach young children the joys of reading in a format they'll love.
.
.
.
---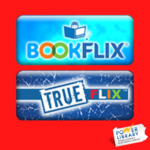 The engaging way to link fact and fiction, BookFlix reinforces early reading skills and introduces children to a world of knowledge and exploration. Use your library card to login to Bookflix from home!


Save
Save
Save
Save
Save
Save
Save
Save
Save
Save
Save
Save
Save