Online Resources
eReading
Stream and Download books, digital audiobooks, online magazines, online test books and digital picture books!
Access our e-library resources with your Huntingdon Valley Library card number and password. Apply for a card in person at the Library or online. If you're not sure that you have a card, contact us. If you need to get your password to use your existing card, you can call us to reset it or use the "Forgot your password?" feature under My Account.
In addition to the eResources below, click here to find out more about four more eResources that will be available until August 31, 2020.
Through Newsbank, you can now access the Philadelphia Inquirer as text from 1981 to present or in image format from 2018 to the current issue. You can search by keyword, name, or subject or browse by date. Obituaries are included.  Click on the Newsbank icon to log in using your library card number.
Newsbank provides U.S. news content from local, regional, and national sources. Its diverse source types include printed and online newspapers, blogs, journals, newswires, broadcast transcripts and videos. Explore a specific issue or event through the detailed coverage provided by local reporting or compare a wide variety of viewpoints from across the country on topics such as politics, business, health, sports, cultural activities and people.
---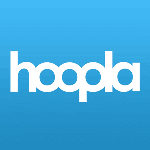 Lower Moreland residents with a valid library card can download the free Hoopla Digital mobile app on their Android or IOS device or visit hoopladigital.com to begin enjoying thousands of titles – from major Hollywood studios, record companies and publishers – available to borrow 24/7, for instant streaming or temporary downloading to their smart phones, tablets, computers and Apple TV. Click on the hoopla icon to create an account and log in with your library card number.
Borrow up to 2 titles/month on each Huntingdon Valley Library card
Choose from thousands of movies, TV shows, music & audio books
Automatic returns, no late fees, no rental fee
Always available so no waiting period for popular titles
Sponsored by Friends of Huntingdon Valley Library

---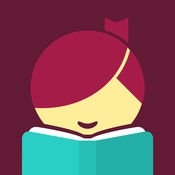 The easiest way to access eBooks from the Montgomery County Library District Digital Collection!

---
Mango is available in two versions:
Mango Complete, a 100 lesson course provides an understanding of a language and culture. or Mango Basic, which teaches everyday greetings, gratitudes, goodbyes and helpful phrases.
Sponsored by Montgomery County District Library Center.
---
LearningExpress Library features nearly 1,000 online tutorials, practice tests, and eBooks to help patrons of all ages. It offers job search and workplace skills improvement, skill building in reading, writing, math, and basic science, homework help, career certification and licensure exam prep, college and grad school entrance test prep, GED® test prep, and more. Sponsored by Montgomery County District Library Center.
---
Video storybooks paired with nonfiction e-books for ages 4-8.
BookFlix® is a digital literacy resource that pairs more than 120 animated stories from Weston Woods with a best-selling nonfiction eBook from Scholastic on a similar subject. The fiction and nonfiction pairings are designed to strengthen early literacy skills while exposing young learners to real world concepts.
---
The newest addition to the PowerLibrary!
Science and social studies content comes alive with dynamic videos, interactive ebooks, and engaging projects ideas and activities!

---
An online collection of animated, talking picture books.
TumbleBookLibrary is a curated database of children's e-books, including picture books, chapter books, graphic novels, music, bilingual (Spanish and French) books, and memory and literacy games. Learn more and download the app.
---
Save
Save
Save
Save
Save
Save
Save
Save