Reading FOR a Snowy Day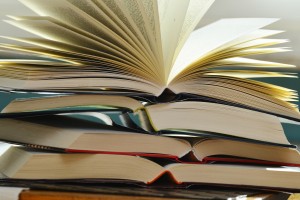 Looking for recommendations for your next book – a sequel volume – something you missed – or- somebody's good word about your next choice? Here are a few websites to visit.
Fantastic Fiction is unique in that the website is centered around authors rather than books. Browse a collection of 50,000 bestselling authors. The titles are arranged by series with anticipated new titles given. You can search by author, title, series or genre. By signing up on the site you can keep a list of books that you would like to read and keep a list of books that you have already read. The site will notify you when a new book from your list is published.
If you need to check what you have missed in a series then turn to Book Series in order. Adult and children's books are listed by series, author or character with a brief synopsis of the series, and a write-up about the author.
When you are getting ready to read a new book or a new author, and would like to know what the other reader thought of the book – turn to Goodreads. There is a short synopsis of the book followed by readers' opinions and ratings. Goodreads includes Fiction and Non-Fiction, so you can browse the new fiction, read recommendations of the newest cookbooks, peruse the most recent self-help book, catch up on biographies, review history and current events, or ponder a new poem.