Alliance Reading Circle, Thur., Sep. 30, 7 pm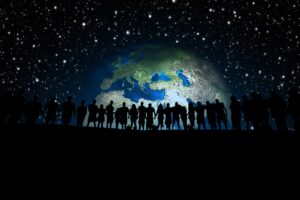 Alliance Reading Circle is back! Our first meeting of the 2021-2022 academic year is Thursday, September 30, at 7 pm – Register.
This discussion group for teens meets regularly to share resources, personal experiences, and books to help equip each of us to be a better ally, an active anti-racist, and an agent for social equity. As the year progresses, new topics will be introduced based on student interest and need.
Our first meeting of this school year will be an informal outdoor get-together on HVL grounds and will include a fun art project. In the event of inclement weather we will meet in the Community Room.
All youth in grades 6-12 are welcome to attend.
Registration is required. Masks are required.
Upcoming Meetings:
Once registered for any A.R.C. meeting you do not need to sign up for additional sessions as you will be added to the email list.