Star Wars Trivia Now Available Online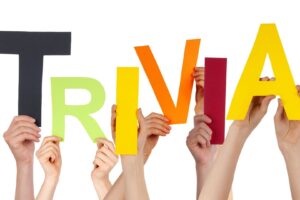 May the Fourth (or the Fifth?) be with you! Celebrate Star Wars Day a little late with us and use the force in our Star Wars Trivia game. If you missed playing with us live, you can now play the trivia game online in your own time and still see how well you do versus other patrons playing at home.* Challenge your family and friends!
Click on the link above to play on an internet browser or use Kahoot game pin 06452003 to play on the Kahoot app.
Most of the questions are in a general trivia round, but stay tuned until the end for a quotes round worth double the points!
We borrowed questions for this trivia from our esteemed colleagues, so a big thank you to Lindsay Cummings from Upper Dublin Public Library and Sara Huff from William Jeanes Memorial Library for sharing their Kahoots with us.
You can play online now through Sunday, May 16. In Kahoot, your score is determined both by how many questions you get right AND by how quickly you answer.
*Please note that any name or nickname entered will be viewable by other patrons who play after you and enter name/nickname accordingly.