Resources for Families During Library Closure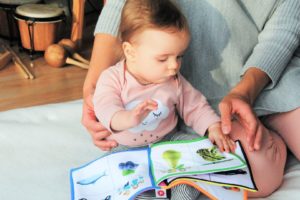 Most recent updates: 4/17/20
Library Building Closed
The Library is a public place where people of all ages gather, so we are concerned about the spread of the new coronavirus, COVID-19, as well as the flu and common cold, and are doing our part to help with this issue. Please read the COVID-19 Information webpost for more information.
Although our physical building is closed, don't forget that you can use our online resources to access e-books, graphic novels, audiobooks, magazines, language learning, educational materials, and more.
There are many helpful online resources for you to use during this time. The list of resources keeps getting longer every day as companies and individuals respond to this crisis. We will update this list as we learn of more resources and apologize for those we missed.
Coronavirus Information for Children 
The following resources help explain COVID-19 to children:
Author/Illustrator Resources and Other Online Read-Alouds
Children's book authors & illustrators and celebrities are trying to help fill the void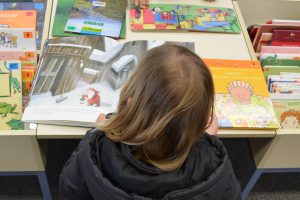 by creating read-aloud videos of picture books or chapters of books for older children.
Other Free Resources and Activities for Kids
Many companies and websites are offering other free activities & materials to help with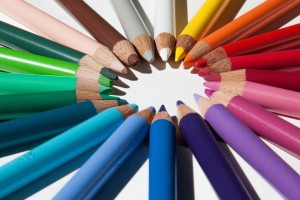 education while schools are closed and to stave off boredom while staying home.
Barefoot Books At-Home Activity Kits – Themed kits include Connecting with Others, Managing Anxiety, Unique Indoor Games, and Mindfulness for All Ages
Candlewick Press Resources – Activity kits, discussion guides, and more for Candlewick Press titles
The Cat in the Hat – Games, videos, printables, and Spanish-language resources from PBS Kids
Children's Book World Resource Page – Local bookstore Children's Book World has compiled resources for families that include online author events and virtual field trips
Colorín Colorado – Library of video content focused on English language learners
DC Kids Camp – Follow DC (Comics) Kids social media channels for kid-friendly, downloadable activity kits and graphic novel previews, plus interactive author/artist videos – DC Comics also offers free comics on their website (NOTE: Comics available are for all different ages, so caregivers want to choose the titles for their children)
Demco Activity Calendars – Early literacy and children's activity calendars for multiple months
Dungeons & Dragons – Makers of the popular role-playing game are releasing free materials for all ages (including free adventures) every day on their website which will be available for a limited time – Other materials regularly available include basic rules, character sheets, and pre-generated character sheets
Encantos – Bilingual learn-at-home resources designed by teachers and educators – Website also has downloadable sample daily learning schedules for children
Harry Potter at Home – Wizarding fun includes magical craft videos, quizzes, puzzles, and more
Have Fun Teaching Relief Packs – Worksheets on multiple subjects for students in Preschool-5th Grade
Help at Home – Blog from publisher Lerner Books with lists of distance learning resources
Home Safari from The Cincinnati Zoo & Botanical Garden – Weekdays at 3 pm on their Facebook page
Hour of Code™ – Although we are no longer able to hold our event using this site on March 26, you can still access all of the fun Hour of Code™ tutorials from home, using themes ranging from Minecraft to Star Wars, Angry Birds to Frozen.
Junior Library Guild – At-home reading resources, including a list of Author Visit Webcasts
Junie B. Jones – Games, activities, and kids' club
Lakeshore Learning – Access to over 1,000 free learning from home resources
List of Education Companies Temporarily Offering Free Subscriptions  – Long list compiled by KidsActivitiesBlog.com
Macmillan Resources – Author/illustrator videos, activity guides, virtual book club, and teacher's guides for Macmillan-published books
Magic Tree House Kids – Activities include Mission Game and Kids' Adventure Club
Merge EDU and Wakelet – Free 3D object and other educational activities
Outschool.com – Free schooling resources for educators, families, and learners
PJ Library – Site for families raising Jewish children offers activities for quarantined families, links to music & video streaming, and regular podcast episodes that give a twist to Jewish folktales
Random House Resources for Remote Learning – Multiple activities and learning guides related to Random House books separated into different age groups
ReadBrightly.com List of Educational Resources & Activities – Separated by appropriate age range
Read and Learn with Simon Kids – Resources from publisher Simon & Schuster for parents navigating distance learning at home
Road Trip from Home – List of links to many different Virtual Field Trips
Scholastic Learn at Home – Projects, separated by grade group, from publisher Scholastic to help youth continue to read, think, and grow
Social media hashtag – #BringTheZooToYou
Sphero – Complimentary access to a new Computer Science Foundations Course 1 theme of eight lessons every two weeks
UBTECH Education Resources for Home Learning – STEM activities for all learning levels
Virtual Museum Tours – List compiled by Parents.com
Virtual Tours Through National Parks – List compiled by Travel and Leisure
Where's Waldo? at Home – Videos and downloadable activities for Waldo fans
E-Resource Databases just for kids!
Information on how to access other e-resources, including Hoopla (great for graphic novels!) and Overdrive/Libby can be found on our eReading webpage.
Video storybooks paired with nonfiction e-books for ages 4-8.
BookFlix® is a digital literacy resource that pairs more than 120 animated stories from Weston Woods with a best-selling nonfiction eBook from Scholastic on a similar subject. The fiction and nonfiction pairings are designed to strengthen early literacy skills while exposing young learners to real world concepts.
The newest addition to the PowerLibrary!
Science and social studies content comes alive with dynamic videos, interactive ebooks, and engaging projects, ideas and activities!

An online collection of animated, talking picture books.
TumbleBookLibrary is a curated database of children's e-books, including picture books, chapter books, graphic novels, music, bilingual (Spanish and French) books, and memory and literacy games. Learn more and download the app.