Fans of Foreign Films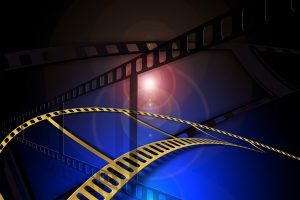 Fall selections for the Fans of Foreign Film screenings on Thursdays at 4 pm:
September 26 – Mustang (2015 – Turkey) It's the beginning of the summer.  In a small village in northern Turkey, Lale and her four sisters are on their way home from school, innocently playing with local boys.  However, prying village eyes view their games with suspicion and the girls' behavior and refusal to repent causes a scandal among the family.  The film depicts the challenges the girls face in a conservative society. (97 minutes)
October 3 – The Eagle Huntress (2016 – Kazakhstan) The film follows the story of a 13 year old Kazakh girl from Mongolia as she attempts to become the first female eagle hunter to compete in the eagle festival in Mongolia.  She belongs to a family of Nomads who spend their summers in the mountains and their winters in a house in town.  The men in her family have been eagle hunters for seven generations and she wants to follow in their footsteps. (87 minutes) This film is a documentary.
October 10 – NO (2012 – Chili) In 1988, after 15 years of military dictatorship and facing considerable international pressure, Chili's government asks the public of Chili to vote either "Yes" or "No" on whether General Pinochet should stay in power for another 8 years.  Leaders on the "No" movement recruit a young advertising executive to spearhead their campaign.  With few resources and constant scrutiny by the dictator's minions, the ad team hatch a bold plan to win the election. (118 minutes)
October 17 – Wadjda (2012 – Saudi Arabia) Ten year old Wadjda challenges deep rooted Saudi traditions in a determined quest to buy a bicycle.  When everything goes against her plans, she sees one last chance in her school's Quran recitation competition and the large cash prize for first place.  Can Wadjda make her dream come true?  This is the first feature film shot entirely in Saudi Arabia and the first feature length film by a female Saudi director.  It won numerous awards and festivals around the world. (98 minutes)
There will be no films on October 24 or 31.
November:
 November 7 – Eat, Drink, Man, Woman (1994 – Taiwan) Directed and co-written by Academy Award winning director, Ang Lee, the film is set in 1990's contemporary Taipei, Taiwan.  Mr. Chu, a widower is a master Chinese chef with three unmarried daughters, each of whom challenges any narrow definition of traditional Chinese culture.  Each Sunday Mr. Chu makes a glorious banquet for his daughters.  However, the dinner table is also the family forum to which each daughter brings "announcements" as they negotiate the transition from traditional "father knows best" style to new traditions.  The father eventually brings the greatest surprise. (123 minutes)
November 14 – Joyeux Noel (2005 – France)  On Christmas Eve of 1914 a remarkable event took place in the tranches where the Germans faced the British and the French.  There was a spontaneous cease-fire, as the troops on both sides laid down their weapons and observed the birth of the Savior.  The Christmas Eve truce actually did take place among men who were later punished for it.  But on one Christmas Eve four unlikely individuals from opposing sides bond to experience the hope and goodness in humanity.  (116 minutes)
We bring this Christmas film (a little early) to end out fall schedule and to wish everyone a wonderful Holiday season.
Location: Friends Learning Lab
Free and Open to All
ALL MOVIES SHOWN WITH ENGLISH SUBTITLES.