Friends Book Club 2019-2020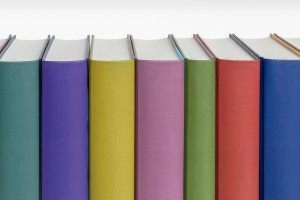 Join this lively discussion group on the third Thursday of each month at 12:30 pm. Members of the book discussion group do not have to be members of the Friends. These titles were selected by a vote of the group.
September 19: The Last Days of Night by Graham Moore
The author of The Sherlockian (2010) presents another twisty historical novel set at the end of the gaslight era. This time the story takes place in a New York City perched on the very precipice of electricity. The book's central focus is on American ingenuity as the basis for commercial success and the so-called "war of currents" waged between Thomas Edison, George Westinghouse, and Nikola Tesla over the creation of the light bulb. Paul Cravath, the brilliant but inexperienced lawyer hired by Westinghouse to counte rsue the pugnacious Edison for copyright infringement, unscrupulous behavior, and even violence, provides a first-person perspective. Legal battles and the rancor between scientists drive the pace, while a curious romance unmasks yet another underhanded charade. Woven into this complex drama is a philosophical question about invention: Who is the inventor: the one with the idea, the one who makes a working model, or the one to obtain the patent? Who really did invent the light bulb? A thought-provoking, suspenseful novel, surprising in its focus, like Matthew Pearl's The Technologists (2012); illuminative of character, like Bernadette Pajer's The Edison Effect (2014); and displaying the keen biographical insights of Vladimir Pištalo's Tesla: A Portrait with Masks (2015).
Copyright 2014 Booklist Reviews.
October 18: Triangle: The Fire that Changed America by David von Drehle
Von Drehle has embedded the intense, moving tale of the tragic Triangle Shirtwaist Factory fire in a fascinating, meticulously documented account of a crucial period in U.S. history. In addition to using an impressive list of secondary sources, the author has drawn heavily on newspaper articles, author Leon Stine's interviews with survivors, and trial transcripts. In a short prologue, he provides a poignant account of stunned, grieving relatives trying to identify burned bodies. To show why the tragedy occurred, he then goes back two years to the beginning of the 1909 general strike. The stifling, dingy tenements and the horrific conditions of the factories where immigrant workers toiled for 84-hour workweeks are described in evocative detail. Stories of the hardships they left behind in Italy and Eastern Europe contribute to the portraits of the victims and villains. Readers unfamiliar with Tammany Hall, the Progressive movement, or the rise of trade unions benefit from clear, concise background information. The account of the fire, the investigation, and the trial are both heartbreaking and enraging. The courtroom drama of defense attorney Max Steuer brazenly defending the factory owners overshadows any modern comparison. After concluding with the announcement of the trial verdict, the author provides an epilogue covering the final years of the key figures. An appendix gives the first complete list of victims. Eight black-and-white photos are included.-Kathy Tewell, Chantilly Regional Library, VA School Library Journal Review
November 21: The Lost Girls of Paris by Pam Jenoff
Inspired by actual historical events, internationally best-selling Jenoff (The Orphan's Tale, 2017) reaches back in time to craft another gripping WWII-era tale. In 1946, still grieving from the tragic loss of her husband, Grace Healey stumbles across an abandoned suitcase in Manhattan's Grand Central Terminal. Overwhelmed by curiosity, she opens the suitcase, discovering a cache of photographic portraits of 12 women. Intrigued and inspired by these photographs, she sets out on a quest to uncover not only the identity of the suitcase owner but also the links that irrevocably bind these women to one another. As the novel unfolds, Grace discovers that the women were members of an Allied spy ring based in London. Sent to occupied Europe to aid and abet Resistance movements, they never returned. Grace becomes more and more attached to their individual and collective stories as details of their activities and eventual fates begin to emerge. Jenoff breathes life into the tale of a committed Band of Sisters who displayed boundless courage in the face of historically dire circumstances, creating a compelling and exciting read. Copyright 2018 Booklist Reviews.
January 16:  The Alice Network by Kate Quinn
"It's 1947 and American college girl Charlie St. Clair is pregnant, unmarried, and on the verge of being thrown out of her very proper family. She's also nursing a fervent belief that her beloved French cousin Rose, who disappeared in Nazi-occupied France during the war, might still be alive somewhere. So when Charlie's family banishes her to Europe to have her "little problem" take care of, Charlie breaks free and heads to London determined to find out what happened to the cousin she loves like a sister. In 1915, Eve Gardiner burns to join the fight against the Germans and unexpectedly gets her chance to serve when she's recruited to work as a spy for the English. Sent into enemy-occupied France during The Great War, she's trained by the mesmerizing Lili, the "Queen of Spies", who manages a vast network of secret agents, right under the enemy's nose. Thirty years later, haunted by the betrayal that ultimately tore apart the Alice Network, Eve spends her days drunk and secluded in her crumbling London house. Until a young American barges in uttering a name Eve hasn't heard in decades, and launching them both on a mission to find the truth …no matter where it leads"– – (Baker & Taylor)
February 20:  Where the Crawdads Sing by Delia Owens
Owens' (Secrets of the Savanna, 2006) first novel is a leisurely, lyrical tale of a young woman growing up in isolation in the 1950s and 60s, in a marsh on the North Carolina coast. Kya is abandoned by her troubled mother when she is only six. Soon after, her four, much-older siblings leave, as does her alcoholic father a couple of years later. As Kya matures and teaches herself to be a naturalist, she is torn between two slightly older boys: kind, observant Tate and rascally, attractive Chase. Chase dies falling from a fire tower in his twenties, and the investigation of his possible murder, which alternates with the story of Kya's coming-of-age, provides much of the novel's suspense. Because the characters are painted in broad, unambiguous strokes, this is not so much a naturalistic novel as a mythic one, with its appeal rising from Kya's deep connection to the place where she makes her home, and to all of its creatures. Copyright 2018 Booklist Reviews.
March 19: Educated by Tara Westover
To the Westovers, public education was the quickest way to put yourself on the wrong path. By the time the author, the youngest Westover, had come along, her devout Mormon parents had pulled all of their seven children out of school, preferring to teach just the essentials: a little bit of reading, a lot of scripture, and the importance of family and a hard day's work. Westover's debut memoir details how her isolated upbringing in the mountains of Idaho led to an unexpected outcome: Cambridge, Harvard, and a PhD. Though Westover's entrance into academia is remarkable, at its heart, her memoir is a family history: not just a tale of overcoming but an uncertain elegy to the life that she ultimately rejected. Westover manages both tenderness and a savage honesty that spares no one, not even herself: nowhere is this more powerful than in her relationship with her brother Shawn, her abuser and closest friend. In its keen exploration of family, history, and the narratives we create for ourselves, Educated becomes more than just a success story. Copyright 2018 Booklist Reviews.
April 16: Button Man by Andrew Gross
Gross' historical suspense novel delivers a gut-wrenching, noirish portrait of Jewish organized crime and labor unionism in 1930s New York. By personalizing key characters, the author immerses readers in a maze of labor racketeering and political and police corruption, upping the nail-biting suspense chapter by chapter. The narrative follows Morris and Sol, two Rabishevsky brothers striving to stay afloat in their garment business while fighting the pressure of union takeovers and price controlling by criminals and criminal organizations (Dutch Schultz and Murder, Inc.). Meanwhile, Harry, the other Rabishevsky brother, wastes his days consorting with button men (hired killers), hoping to find acceptance among them. These are characters you won't forget, as they exist in a complex nightmare brought on by the Depression, immigration, poverty, and greed. The surprise is that any good men rise to fight. Alternately frightful and fascinating, the story viscerally describes the era, exposing the motives and fears that drive each character and play out on the streets. Neil Kleid's graphic novel Brownsville (2006) also vividly portrays many of the same criminals, along with District Attorney Thomas Dewey, who fought them in court. Readers might also like the fast-paced Quinn mystery series by Michael Mayo for another perspective on the same period. Copyright 2018 Booklist Reviews.
May 21: Leadership in Turbulent Times by Doris Kearns Goodwin
In our own turbulent times, presidential leadership—its qualities, requirements, and outcomes—has become an important concern.  While presidential historian Goodwin (The Bully Pulpit, 2013) does not address the present situation in this beautifully written meditation on the topic, her assessment of four respected presidents' abilities as leaders cannot help but contribute to current debates.  Goodwin considers Lincoln, both Roosevelts, and Lyndon Johnson, all subjects of her previous work, in a three-part inquiry that begins with discussion of each president's formative experiences and early public life, moves to a life-altering crisis for each man and its impact on his trajectory, and, finally, focuses on an episode during that man's time in office that illustrates his particular approach to leadership under difficult conditions.  Goodwin offers no single template for presidential leadership, concluding that the successes of these men reflected unique convergences of the individual, his context, and the crisis at hand. She does, however, identify common and essential characteristics among her legendary subjects: responsiveness to human needs, willingness to evolve, and a wish to be remembered for their achievements. Pulitzer- and Carnegie Medal–winning historian Goodwin draws on 50 years of scholarship in this strong and resonant addition to the literature of the presidency. Copyright 2018 Booklist Reviews.
June 18: City of Girls by Elizabeth Gilbert
Beloved author Elizabeth Gilbert returns to fiction with a unique love story set in the New York City theater world during the 1940s. Told from the perspective of an older woman as she looks back on her youth with both pleasure and regret (but mostly pleasure), City of Girls explores themes of female sexuality and promiscuity, as well as the idiosyncrasies of true love. In 1940, nineteen-year-old Vivian Morris has just been kicked out of Vassar College, owing to her lackluster freshman-year performance. Her affluent parents send her to Manhattan to live with her Aunt Peg, who owns a flamboyant, crumbling midtown theater called the Lily Playhouse. There Vivian is introduced to an entire cosmos of unconventional and charismatic characters, from the fun-chasing showgirls to a sexy male actor, a grand-dame actress, a lady-killer writer, and no-nonsense stage manager. But when Vivian makes a personal mistake that results in professional scandal, it turns her new world upside down in ways that it will take her years to fully understand. Ultimately, though, it leads her to a new understanding of the kind of life she craves – and the kind of freedom it takes to pursue it. It will also lead to the love of her life, a love that stands out from all the rest. Now eighty-nine years old and telling her story at last, Vivian recalls how the events of those years altered the course of her life – and the gusto and autonomy with which she approached it. "At some point in a woman's life, she just gets tired of being ashamed all the time," she muses. "After that, she is free to become whoever she truly is." Written with a powerful wisdom about human desire and connection, City of Girls is a love story like no other. – (Baker & Taylor)