January 2019 Calendar of Events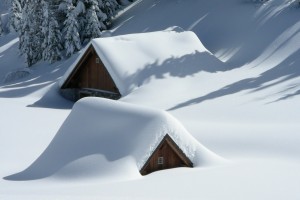 Happy New Year!  May 2019 bring you and your family many amazing experiences, much laughter, and great books!  Our January calendar has just what you need to support your New Year's Resolutions, like an SAT class for teens, Bounce and Rhyme Babytime for new parents, and yoga, Tai Chi, knitting, and a new "Brains and Balance Past 60" class for adults.
Download a copy of the January 2019 Calendar today.
View it online, too:
Library Calendar Event List View | Library Calendar Month View
Now out – the Children's Events Tri-Fold!
Winter Spring 2019 Children's Events Brochure
January 2019 Holidays:
Tuesday, January 1 – closed for New Years Day
Monday, January 21 – closed for Martin Luther King Jr Day
On-going Programs and Classes:

Sit N Knit – Mondays at 3:30 pm, Free
Chair Yoga – Tuesdays at 10:15 am, $7
Library Yoga – Wednesdays at 10:30 am, $7
Tai Chi – Thursdays at 11 am, $7
Friday Movies – Fridays at 11 am, Free
Brains and Balance Past 60 starting Thursday, January 24:

Brains and Balance Past 60 is a new workshop designed for the unique needs of active older adults who know the importance of staying mentally sharp and physically stable. Workshop is divided into 4 segments. January 24 & 31.  February 7 & 14 at 2 pm in our Community Room.  Sessions are $5.00 per session, $20.00 total. Each session is 45 minutes.
Balance – age appropriate exercises focusing on muscle groups that aid stability and balance: legs/quads, core/lower abdominal, shoulders, chest, back hips and pelvic floor area.
Brains – enhancing neuroplasticity skills, brain teasers, puzzle conundrums, short term memory games, knowledge, language small group problems solving, building skills, card games, concentration exercises.
Registration is required (online). Class is limited to 15 to 20 persons.
Learn to Download eBooks and Digital Audiobooks on Saturday, January 26 at 10:30 am
CESOP is hosting this fun and informative program featuring HVL's own Pam and Sharon. Bring your device, Library card, and Amazon password (if you want a Kindle book)!
Young Authors Gala on Wednesday, January 30 at 7 pm
Join us in celebrating the creativity and hard work of our Young Authors at a Gala celebrating the Write and Illustrate Your Own Book Contest.
SAT Class on Sunday, January 6 at 2 pm (Free)
Join us for this SAT prep class presented by local company Blitz Tutoring.  Students will receive personal attention and benefit from thorough question review in a small group setting.
Open to students in grades 9-12 | Registration is required.
Bounce and Rhyme Babytime on Thurs., January 10 at 10:30 am
Rhythm, rhyme and movement for babies up to 18 months with a caregiver.
Preschool Storytimes restart Monday, January 28 at 10:30 am
Toddler Storytimes restart Tuesday, January 22 at 10:30 am
More Children's Events: Children's Events for Winter & Spring 2019