Dec. 11 Union League of Philadelphia Tour
The Friends of Huntingdon Valley Library invite you to join us for a tour of the historic and beautiful Union League of Philadelphia for a docent-led tour and buffet lunch. The Tour will begin at 11 am on Monday, December 11 and the luncheon will follow at noon.  The Union League is located at 140 South Broad Street in Center City.  The tour cost is $40 per person and transportation is on your own (car, SEPTA Regional Rail, etc.).  There is limited capacity for this trip – only 25 and we already have  several history-lovers signed up.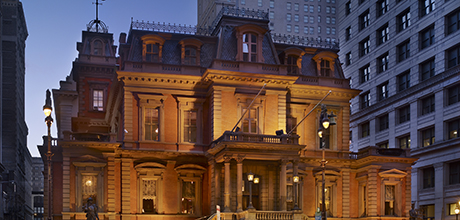 Register and make payment to the Friends of HVL at the Friends' Station next to the Circulation Desk.  For additional information, please contact Ann Gardiner.
There is a dress code for the Union League, as it is a private organization and is able to set its own standards for attire.
Dress code for women: Business suits, tailored pant or skirt ensembles and dresses.
Not permitted: spandex, open midriffs, halter tops, shorts, leggings, extremely short hemlines (not more than 3″ above the knee), jeans, t-shirts, sneakers, ripped clothing and flip-flops.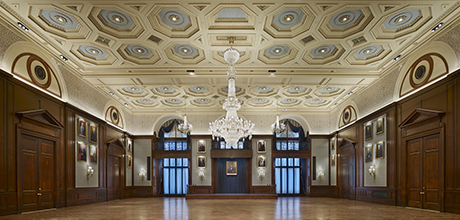 Dress code for men: Jacket and tie are strongly preferred. Jacket and collared shirt are required at all times on the first floor members-only section of the League House.
Not permitted: turtleneck shirts, collared shirts open more than one button, untucked shirts, jeans, t-shirts, sneakers, ripped clothing and flip-flops.
Thank you for respecting the dress code. We are guests at the Union League.