2018 Friends Newsletter
The 2018 newsletter has been sent to homes across the township and across the county!  Find out what the Friends have done for the Library and renew your membership for a mere $15.
Benefits of Membership:
Invitation to the Used Book Sale Preview Night on Tuesday, March 6 from 7-9 pm
Exclusive access to the Museum Passes
Inclusion on the Friends email newsletter – be the first to know about NYC Bus Trips, tours, and other fundraisers
Friends of Huntingdon Valley Library
Newsletter 2018
We learned at the February 1 Friends meeting about a slew of upcoming events, book sales, and fundraisers that YOU may be interested in.
Pearl S. Buck International Presentation – Thursday, March 1 at 1:30 pm in the Community Room, following the meeting. Open to all!
Spring Tea on Thursday, March 22 at 12:30 pm. Not only will they have the BEST scones in Philadelphia, but also tea, sandwiches and a fashion show featuring locals Designs by Karen and The Mens & Boys Store. Seats are limited, sign up today for only $40.
March Book Sale – Member's Only Preview on Tuesday, March 6. Sale open daily from March 7-10.

Donations suspended until March 26, so they can sort through all the amazing books received so far this year!

Kremps Flower Arranging Workshop – Wednesday, April 11 for $30. Bring your shears and closed-toe shoes to Kremps to learn how to make your own beautiful flower arrangement.
New York City Bus Trip – Wednesday, May 2. A SECOND BUS has been added and sign-up begins Monday, February 5. Leaving from the Library's lower parking lot.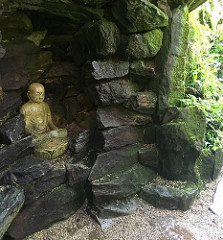 A list of the current Museum Passes available to Friends: